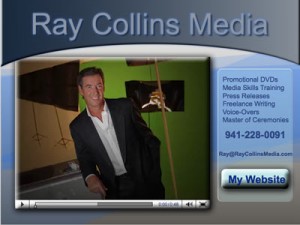 If a picture is worth a thousand words, then a video is worth a thousand pictures.
Ray Collins Media has produced dozens of videos for businesses, non profits and individuals.
Watch the first 20 seconds of this for an area nonprofit.
For anyone in business, you can't afford to not have a simple but powerful video like this financial advisor.
For realtors, click here to see a better way to market a home:
For athletes, performers or musicians, here's a way to market yourself:
Here's a video we produced about a resort in Hawaii.
Please browse the Video Projects Gallery:
---